a history of the studio pub sign
BUY A LICENCE - PRODUCE YOUR OWN PUB SIGNS
The pub signs shown on this site are all available as a high resolution Tiff image file. Sign companies will be able to use the image to make a full size vinyl printout for new signage.
A single licence of £50.00 allows for the reproduction of up to 4 vinyls for one property. Usage for branding on menus etc. for the same property is permissable.
A multiple licence costing £500.00 allows the purchaser unrestricted use of the image for properties signage and properties marketing.
Changes to an existing image are possible, ie. the removal of overlapping text on an image etc. If required this can be done before purchase, at a reasonable fee.
The reselling or loaning of the image is not permitted.
Email: Pub Sign Licence or Telephone 01242 514224
Image supplied by CoSign Maidstone Kent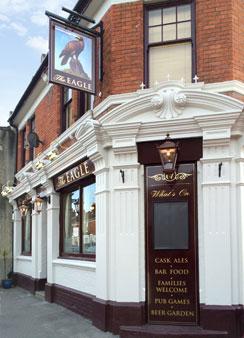 Email Pub Sign Art · Telephone UK 01242 514224 · International ++44 1242 514224
Use the Contact link for additional general and purchase information enquiries, All artwork is copyright protected