inn sign and colourway artwork
INN SIGN ARTWORK
Brewery Artists artwork was used to show to the client and as a painting reference, An example is the Four Horseshoes 1982. The media used is gouache on CS10 board 15x21cm, resulting in the 3x4ft traditional painted sign shown on mouse-over.
FREELANCE ARTWORK
Kings Castle freelance 2000 artwork. Acrylic media oilboard 15x18cm, digitally scanned, enlarged, printed onto vinyl and applied to the sign by Signcraft Ltd.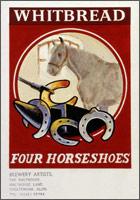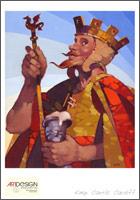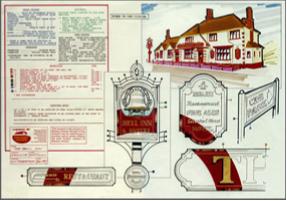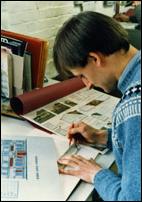 COMPLETE EXTERIOR ARTWORK
A colourway artwork for the Bell Inn Codicote Hertfordshire. This type of design board was pre-computer and all done by hand in various media, as shown by staff member Tim Turton. Commissions like this were the core product of Brewery Artists. The designer/artist managed the project throughout, from the client brief and site survey to produce the total exterior design, to oversee the signage production and monitor the final site erection. The mouse-over photograph shows the finished job.

Email Pub Sign Art · Telephone UK 01242 514224 · International ++44 1242 514224
Use the Contact link for additional general and purchase information enquiries, All artwork is copyright protected